After dozens of active SEO optimization campaigns, we can tell you responsibly that the SEO optimization of an online store is as complicated as it has become nowadays to make an online store. I'm sure you understand what I mean. There are about 4.4 million "woo commerce" sites, according to BuiltWith in Dec 2020, and the number is growing. And they are all trying to sell their products, so the competition for search engines is growing.
But let's see what are the important elements of optimizing an online store:
SEO On-Page optimization of the Online Store
On-page optimization refers to all the actions that are implemented within the actual site.
The most important on-page optimization elements of an online store are the following:
Choosing the Online Store Platform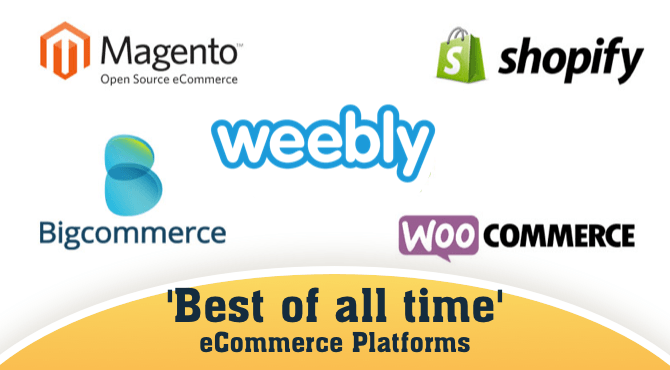 According to the saying "read anything for the exam right before the exam", we have to think very well from the beginning which platform we choose. The possibilities are many, so we can choose between WordPress (with the famous WooCommerce online store module – we will see later how to optimize a site in WordPress ), OpenCart, Prestashop, Magento (a choice recommended by us – but be careful !!! – it can be expensive from many points of view), a variant of the custom site (to order), etc.
Each platform has advantages and disadvantages. You need to study them very well and then make the right decision for your online store.
Establishing the SEO Structure and Architecture of the Online Store
It is perhaps the most important step in terms of optimization. A well thought out structure from the beginning can mean up to 30% of the whole SEO optimization process. The process by which you think structure must begin with a rigorous analysis of keywords. Only after you have found out the types of searches that your potential buyers do can you put on paper categories, subcategories, sub-subcategories, types of filters (indexable), etc.
Full details on how to design the complete structure for the online store will be provided in our future blogs.
Online Store Content for SEO
Most of us have must heard the famous saying "content is the king"". Yes, it is as true as possible for online stores. Thus, if you decide to open an online store, do not start comparing yourself from the beginning with Flipkart or Amazon. Online stores need products, many products, in order to have a chance of success. In this case, the content refers, first of all, to the number of products.
Here, our advice is either to think niche – for example, an online store where you can only sell bed linen and make sure that you have all possible types of linen, to become a true leader in the field. Google understands this and you have a good chance of ranking very well in a relatively decent time. Such a scenario, at least from an SEO point of view, is preferable to the other model – where you have "a little of everything". In fact, our advice is that without at least 15-20 products in a category, don't think about opening it.
Also related to content, it is very important to mention the content on the product page. For many reasons, the products available for sale are the same on many sites. Yes, we know that it is difficult to adapt the descriptions of each product… but this aspect can make a difference. The decision is yours!
A little secret regarding the content of the online store. If you are new to the online store and don't have money for stocks you can supplement the "SEO content of the store" with the help of the blog. If stocks cost money, writing quality articles to actually help your potential customers is free and can be a very welcome starting boost.
Online Store Upload Speed
We all know how important speed is today. Upload speed optimization is one of the important ranking factors of Google. So, our recommendation is to make sure you pay special attention to this topic. Speed ​​is important for SEO, just as important for conversions and user experience.
Also related to speed, do not skip when choosing the hosting company. You worked hard to create the perfect online store and that's why it deserves the best hosting.
If you want to know more about how you can optimize the loading speed of an online store, write a comment or visit our website to get in touch with us over WhatsApp.
Securing the Online Store – SSL Certificate
We know that many of you know this. But we do our duty and remember it. And if you are wondering, then yes, I still reach new online stores without SSL certificates installed or installed only half correctly to get it done on priority.
Meta titles and Meta descriptions
The meta title is basically the second thing Google reads from a website page. Who knows what is the first element he reads – write to us at hello@apptians.com and can win a free audit of the online store !!!
The meta title is also the first thing a potential customer sees when they surf the net.
Under the given conditions, I don't think it makes sense to continue to show how important it is to have the best meta titles. Soon we will show how to put one together for use with your online store.
The meta description no longer enjoys the same "attention" from Google as it did a few years ago. However, in the case of online stores, it still plays an important role. It is part of the SERP, and users look in this description for differentiating elements, elements that will convince them to click.
There are definitely many things to consider when you start optimizing your store's SEO On-Page . But, we assure you that if you manage to implement correctly all the above mentioned, you will have an enviable start.
SEO Off-Page optimization of the Online Store
Off-Page optimization represents all SEO actions that take place outside the site, in order to increase its authority in front of search engines . As authority increases, we will begin to see increases in organic positions for targeted keywords.
But let's see what off page optimization methods we can apply:
Gaining SEO Backlinks
Yes, normally these links should be earned and not bought. But, let's get back on our feet… the situation in which you can win links is an ideal one. If you are a big brand then yes, it is possible for people to send links to you naturally. Why? Because everyone wants to associate with strong brands and, moreover, Google understands these associations and appreciates them.
But if we are an online store in the beginning, no one has any interest in associating with us. In this case, the only solution is to get the links so necessary to increase the relevance of the site with the help of money. So, our recommendation is to allocate a generous budget and get started.
Of course, you need to establish a clear strategy. Think about what landing pages you want to upload first, what anchors you will give, and so on. What percentage of these links do you want to be on the brand, what is the ratio between dofollow and nofollow links, and so on. There are many things to consider.
Guest Posts and Comments on various Sites
But, don't be scared. There is also the possibility to get free links at the beginning. Start by identifying niche content sites where you are active and try to be as active as possible. Come up with tips, recommendations, and then try to direct links and traffic to your online store. From experience, we tell you that it works even more, from an SEO point of view the links obtained have the same value as a normal link.
Mentions and Presence in Social Media
Even if a direct link has never been established between social media activity and SEO, a campaign on Facebook or other networks can make a difference. The mere fact that your brand starts to be known and then searched directly on Google will help enormously.
Brand searches
We tell you from the beginning that they are quite difficult to obtain. But if you manage to have at least a few hundred searches on the brand every month, it means a lot for the visibility on Google of your online store.
But what exactly does this brand search mean? A brand search is a search in which a potential customer types directly in the Google box the name of the online store. Or, even better, if you type in the name of the store + a type of product (for example, bed linen + brand).
Such searches are clear evidence for Google that your brand is important and deserves to be better positioned in organic searches.
Online Store Quotes
Whenever someone mentions the name of your brand in the online environment, without putting a link to it, it is considered that you have received a quote. Yes, it takes more citations to increase your notoriety in front of Google, but over time they can have SEO results beyond expectations.
Off Page SEO optimization is extremely important. Statistics show that the success of an SEO optimization campaign depends up to 70% on the off page. We must also mention one extremely important thing – off page optimization must be an ongoing process. The competition never sleeps.
Conclusions
If you have made the decision to start a business of this type, to create an online store then you need to read carefully all the above. As I said at the beginning, creating an online store has become very simple. But it is much harder to promote it.
SEO optimization for eCommerce sites is the starting point for the entire online promotion campaign. The efficiency of Adwords, Facebook, Remarketing, Email Marketing campaigns depends, to a large extent, on how the online store is optimized.
So, if you are thinking of starting a business with an online store, we advise you to inform yourself thoroughly or to turn to an SEO agency.
How do you see the SEO optimization of an online store? What other techniques can be applied? Leave your comment!