Connecting the Google Search Console ✅ account with the Google Analytics account is important because this way we will have direct access from the Google Analytics account to the data that we can normally access only from the Google Search Console.
How to check if my Google Analytics is connected with Google Search Console?
To check whether your Google Analytics account is associated with your Google Search console account, you need to go under Reports -> Acquisition -> Search Console -> Landing Pages
If you are seeing "This report requires Search Console integration to be enabled." then it means your account is not connected with the Google search console.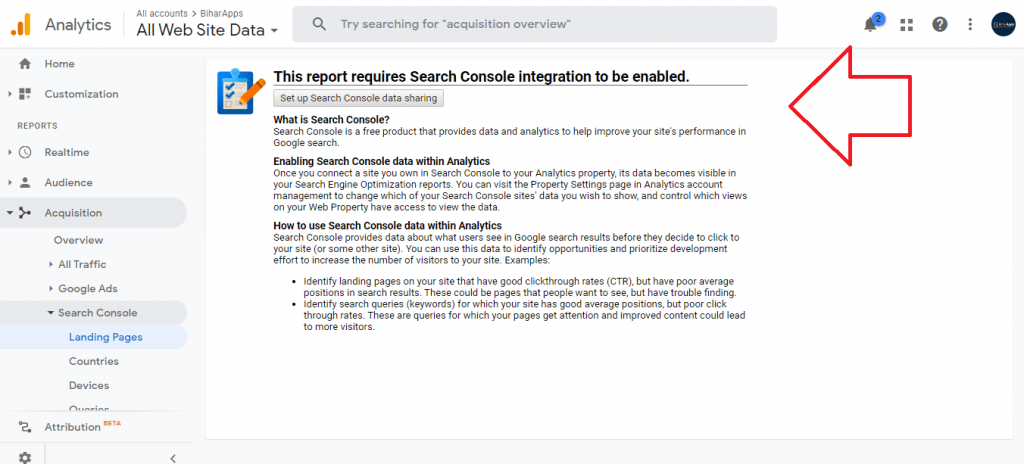 And if your screen is showing the landing page screen on this with the data, which means you are well connected.
To connect your Google Analytics account with your Search Console account, here are a few simple steps:
Step 1
Log in to your Google Analytics account at https://analytics.google.com/.
Step 2
After logging in to your Google Analytics account, click on "Admin" (in the left menu, bottom).
Step 3
From the "Admin" menu, click on "Property Settings" (left, top).
Step 4
Go to the bottom of the page, and click on "Adjust Search Console".
Step 5
Click on "Add".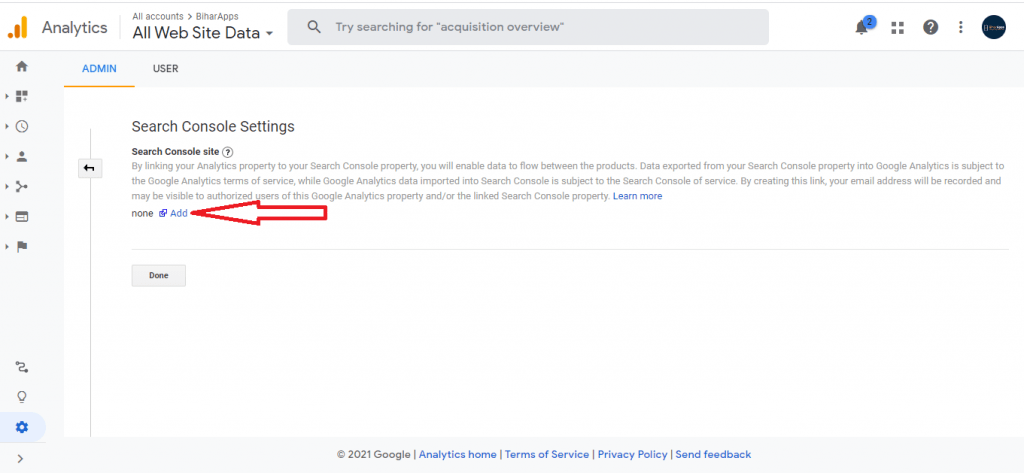 Step 6
If we have multiple options, it means that we have various URL variants of the site added to the GSC account. We will choose the URL variant used (the variant on which we have added the internal links, ex: https://apptians.com or https://www.apptians.com ), then click on "Save".
Step 7
The following notification will appear, click on "Ok".
The Google Analytics account should now be connected to the Search Console account.
Conclusion
I hope you have now Google Analytics and Google Search console connected with each other. The flow of data from these two accounts is very helpful in strategizing your SEO work or SMM work. If you are looking for a premium agency for SEO for your business then you should contact Apptians once.