In order to better understand the similarities and differences between the two concepts, SEM and SEO ✅ let's see what each means:
SEO ➡️ Search Engine Optimization
SEM ➡️ Search Engine Marketing
What does SEO mean?
SEO refers to all those actions of optimizing a site that we undertake in order to generate as much organic traffic (unpaid) from search engines.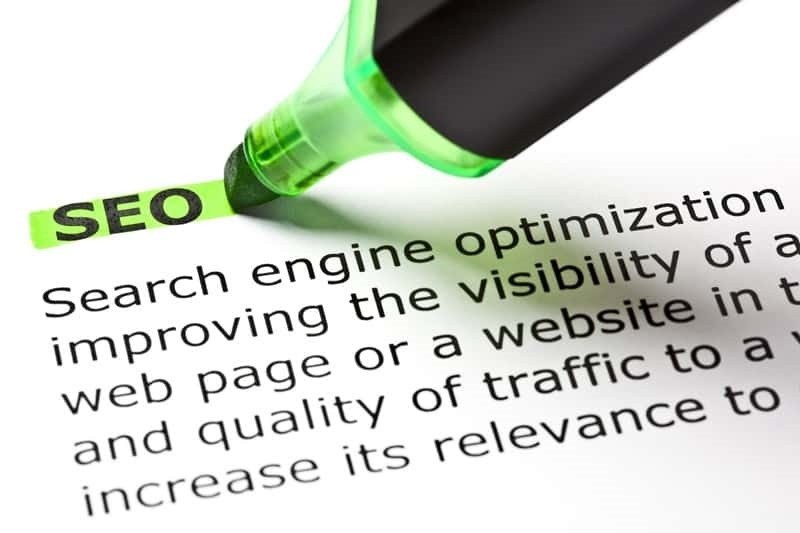 What does SEM mean?
SEM objective refers to the increase of the traffic coming both from paid searches and from organic searches.
In other words, the relationship between SEO and SEM is like from part to whole.
To better understand the differences in SEM and SEO, we present below a representative image for organic results versus paid results.
As you can see, search engines have two types of results:
Paid Results from the SERP
These are the results for which you pay in the form of an auction, in order to obtain clicks.
They are found at the top of the results pages as well as in the bottom.
Sometimes they are also found on the right side (for different types of paid ads).
Organic Results from SERP
These are the results that Search Engines display, considering them relevant to users' searches.
They can be found under the paid results section.
Organic results are considered more reliable than the paid ones.
Now that we've established the basics for SEO and SEM, let's see in more detail what the main differences are between the two.
SEO vs SEM: The Main Differences and Similarities
Search marketing refers to any tactic that helps a brand attract attention by appearing on search engine results pages.
Includes efforts to:
These results use two major categories of strategies in digital marketing for search engines:
SEM, which uses paid search appearance tactics.
SEO, which uses organic search engines.
Over time, definitions have evolved, so now SEO is a strategy that is part of search engine marketing (SEM). But to understand exactly what each entails, we recommend delimiting them into distinct categories.
Definition of SEO Vs. Definition of SEM
SEO ➡️ Search engine optimization process, which maximizes the number of visitors to a particular site, ensuring its appearance in the first results.
SEM ➡️ refers to search engine marketing and includes: setting and optimizing ads, establishing the budget that supports ad placement.
SEO Vs. SEM techniques
SEO techniques
SEO ON-PAGE – SEO On-Page Optimization is the practice of individual optimization of web pages.
This includes:
Content creation.
Use of short and descriptive URLs.
Writing title tags and meta-descriptions.
SEO OFF-PAGE – SEO Off-Page Optimization is any action performed outside a website to improve its ranking.
This includes:
Obtaining backlinks from relevant and authoritative websites.
Social media sharing elements.
Getting positive reviews.
SEO Technique – involves technical changes to help search engines crawl, index, and classify content more effectively.
It includes actions such as:
Improved page load speed.
Optimizing the sitemap file for crawler efficiency
SEM techniques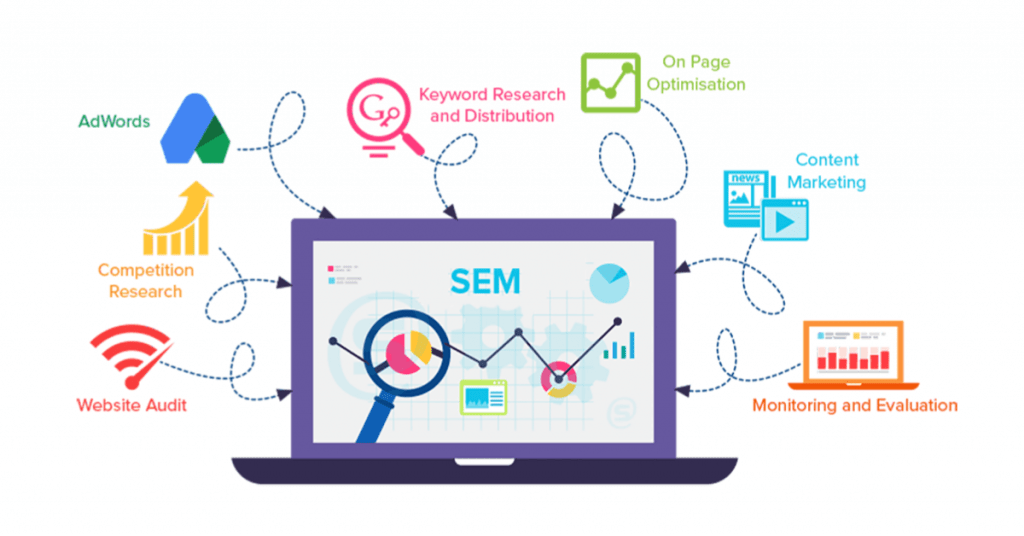 PPC (pay per click) – the form of advertising in which businesses pay the search engine to get clicks on the site, which leads to conversions.
Google Ads (formerly Google Adwords) is the provider used for such campaigns. With this tactic, brands do keyword research and create campaigns that target the best keywords for their industry, products, or services.
When users search for those words, they will see personalized ads at the top/bottom of the SERP, and the brand will be charged each time the ad is clicked.
Display campaigns – paid ads, displayed to users, on millions of websites, videos, or applications, which belong to the Google display network (GDN).
These campaigns are created based on the online activity of the target audience.
Unlike PPC, these campaigns have an image.
Shopping Campaigns – paid advertisements aimed at promoting the online/local catalog; identifying potential customers and improving traffic to the website/physical store.
Video Campaigns – When users watch or search for videos on video streaming networks, paid video ads appear.
These services are charged only when individuals either access the site or want to see more videos of the company.
Application Campaigns – paid advertisements displayed to people who are most likely to act in favor of the brand.
Determines users to install the application or perform an action within the application.
Pay Per Call Campaigns – Through this technique, brands can set up call campaigns that encourage users to call the company by clicking on the ad.
These ads are displayed only on mobile devices capable of making calls.
SEO and SEM are, therefore, unique aspects of digital marketing. Although they go hand in hand, it is important to understand that these concepts are not substitutable, but complementary.
The main similarities between SEO and SEM
Helps the brand appear in search engine results.
Lead to the improvement of the traffic to the website.
Requires knowledge of the audience.
Use keyword research to discover popular search terms.
Target specific keywords
The main differences between SEO and SEM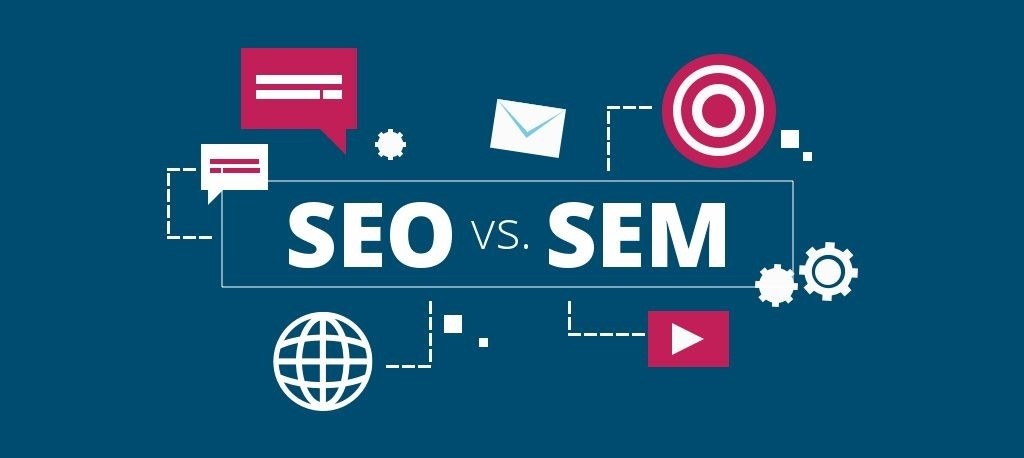 Displaying SEO vs. SEO Results SEM
SEO results
They appear as organic results.
They have featured snippets.
It takes longer to appear in the search engine pages.
SEM results
Their design includes the "Ad" icon
They have ad extensions.
They appear as soon as the campaign is launched.
SEO Vs. SEM
SEO costs
Nothing is paid.
SEM costs
Payment is made with each click made, so it is advisable to establish a budget for the continuous bidding of advertising placement.
SEO Visibility Vs. SEM
SEO visibility
Displayed to anyone searching for established keywords.
SEM visibility
Displayed to the target audience, chosen in the campaign setup stage, by assigning filters such as age, location, income, habits.
Possibility of SEO Testing vs. SEM
Possibility of SEO Testing
No, changes and monitoring results would take a long time.
Possibility of SEM testing
Yes, because you can quickly change the ad text, audience, or change the content of the landing page to test new tactics. A / B test is a tool used to test the efficiency of headlines, text, ad extensions, so as to produce the best results.
SEO Long Term Results Vs. SEM
Long Term SEO Results
Yes, SEO strategy grows and develops over time, leaving results with long-lasting effects.
SEM Long Term Results
No, because SEM is only active when you can pay to display results. Once the ads stop, the SEM strategy is completed.
Click SEO Rate vs. SEM
SEO Click Rate
High, especially if you get the first results. The first organic results have the highest chances of clicking.
SEM Click Rate
Low
SEM vs SEO – The most suitable strategy for your brand
Studies and experiments have led to the conclusion that both strategies improve the performance of a brand, but sometimes, in order to achieve the objectives, it is necessary to combine them. There is no simple and fast formula to determine the best strategy.
But the answer closest to reality is "It depends!". It depends on:
Company objectives.
General strategy.
The allocated budget.
In addition to these elements, the opportunities for each concept must also be considered.
Conclusions
Today, all companies need online promotion. It is no longer just an option, as most consumers use the Internet (by default, search engines) to meet their needs and desires. Thus, businesses must develop and maintain their online presence, the first step being to approach the SEO strategy.
In order to better identify the needs of your company and to make the best decisions regarding the SEO or SEM strategy, we recommend you to use the services of a company specialized in digital marketing. In addition to the knowledge and know-how they have, they also have specific tools that streamline the processes involved in these strategies.
If you want to write a guest post then please contact us at hello@apptians.com or visit our website.