Imagine that you are getting an interview with a company that you have been waiting for for years. Everything is going well and suddenly the main question arises: What salary do you want? For most people, negotiating salary can sometimes be an embarrassing scenario. This scenario becomes all the more uncomfortable as the person in question is just starting their professional career and has no experience in how to manage financial discussions.
Salary negotiation will always be a part of your professional career. Thus, in this article, we offer you advice on how to approach this delicate discussion, thus ensuring that you are adequately remunerated for the entire activity you will submit.
What Should Be Considered Before And During Salary Negotiations?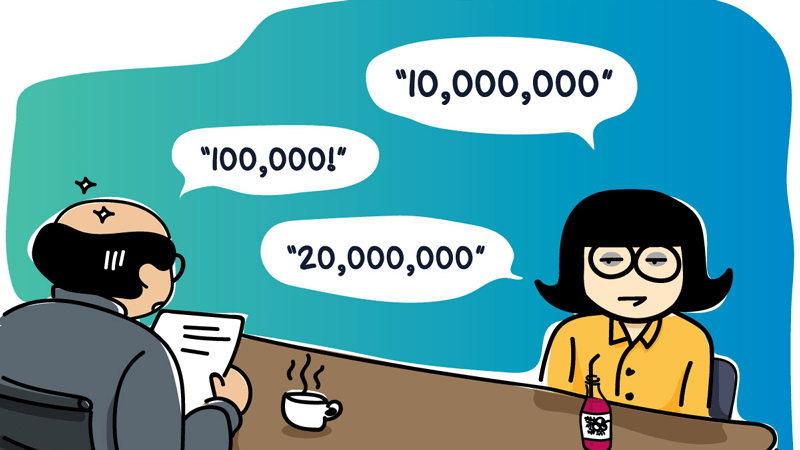 Conduct Extensive Research
It is important to do proper research before going to the interview, knowing that the salary issue will probably be discussed. If you are considered the right candidate for this position, then the next phase of the discussion will move to salary requirements. Therefore, it is important to be prepared. Some jobs present real challenges in discovering the average value of wages. Online forums and groups can help you here. You can also connect with someone in the industry you are interested in. They may be willing to help you. Vacancies on the Apptians are published with specific locations and salaries and even if you have the opportunity to negotiate later, you will know from the beginning how much you will earn. Meanwhile, in some cases, especially when the interview is conducted over the phone, recruiters may ask you unprepared to indicate your offer. If you have no idea what the salary scale looks like at the moment, just take your time. Ask to call them later. Salary issues are very important. So it is important to prepare.
Be Willing To Give Up
Come to the negotiating table with an idea of ​​where you need to give up. Appreciate your skills and recruiters will do the same. Therefore, before you go to salary negotiation, organize your thoughts. To have in your head an undeniable salary figure, an offer that you cannot accept, the point where you would be willing to give up. Only accept a salary with which you can feel comfortable, say, for a year, before asking for an increase. Although this becomes a little difficult when despair occurs and an applicant is prepared to settle for less.
Be Confident
Most recruiters are very good and experienced in what they do. They can even see through the appearance of the person looking for a job and can use this to their advantage. Your mood, confident or otherwise, can change the flow of salary negotiations and can affect the way the negotiation will be done. Keep your head up and express a positive and confident attitude during the discussions.
Ask A Lot Of Questions
You can start negotiations by asking many questions. It would be a great move to ask them to find out their offer first. By asking many questions, you can identify the employer's fears, motivations and priorities. It helps you decipher where you are in the diagram. When you know this, you can make healthy decisions.
Build Your Case
Indicate the offer and be ready to support the reason or reasons behind your offer, with evidence of what you offer. You can talk about numbers, completed projects and much more. Don't look aggressive. Be calm and confident while building your case.
Look To The Future
At this point, you should have a long-term vision for the future. Are you considering increasing your responsibilities? Would your current position provide an opportunity to improve your skills? What is the future of the company, do your goals align with it? Put everything in perspective and don't just consider the numbers. If you get the job, this current salary negotiation will not be the end of discussions about salaries and bonuses. There will always be periodic increases and performance evaluations when you have the opportunity to ask for a raise if you feel you deserve one.
Conclusions
Finally, salary negotiation is not an easy process if you are just starting your career. The idea is that when you put these tips into practice, you can turn the situation into a win-win situation for both parties. Therefore, it is very important to look calm, objective and confident. Appreciate yourself and others will be forced to do the same. What are your experiences with salary negotiations and what tips could you share with the Apptians community?