Assuming you have a website for your clothing brand and are selling online, the next step is to make sure people can find your website when they search for certain keywords related to your brand or product. This process is called Search Engine Optimization or "SEO". Here are some tips on how to optimize your website's SEO so that potential customers can easily find you online!
SEO is the process of optimizing a website so as to increase its rank in the search engine results pages for certain queries. The main aim of SEO is to increase visibility and organic traffic to a website with the help of various techniques. However, many clothing brands make the mistake of not paying enough attention to their website's SEO, thinking that they can rely solely on paid advertisements.
While paid ads may bring instant results, they are not a long-term solution and will eventually stop working once you stop paying for them. On the other hand, optimizing your website's SEO is a sustainable way to improve your visibility and organic traffic in the long run. In addition, good SEO will also help you build trust and credibility with potential customers.
Here are some tips on how you can optimize your website's SEO for clothing brands:
Do your keyword research
Keyword research is essential for any kind of SEO because it helps you understand what people are actually searching for online. There are various tools that you can use for keyword research such as Google Keyword Planner, SEMrush, etc. Once you have found the right keywords, make sure to sprinkle them throughout your website content in a natural way. Stuffing too many keywords into your content will not only turn off potential customers but may also get you penalized by Google.
Optimize your website title and tags
The title of your website should be reflective of what your brand or business is about. For example, if you are selling women's clothing, then 'Women's Clothing Store' would be an appropriate title. Similarly, all your website tags should be relevant to your brand or product.
Create high-quality content
Creating high-quality and informative blog posts or articles is one of the best ways to improve your website's SEO as it helps you rank higher in Google searches. In addition, it also helps you build trust and credibility with potential customers who may be looking for more information about the products or services that you offer.

Build backlinks
Backlinks are essentially links from other websites that link back to yours. They act as a vote of confidence from these other websites and help improve your ranking in Google searches. There are various ways to build backlinks such as guest posting, infographics, etc. However, make sure that you only build backlinks from high-quality websites that are relevant to yours.
Make sure your website is mobile-friendly
With more and more people using their mobile phones to search for products or services online, it is essential that your website is mobile-friendly. A mobile-friendly website not only ranks higher in Google searches but also provides a better user experience for potential customers who are visiting your website from their mobile phones.
Use social media
Social media platforms such as Facebook, Twitter, Instagram, etc., provide an excellent opportunity for clothing brands to reach out to potential customers who might be interested in their products or services. Posting high-quality content on a regular basis and promoting it through social media channels can help drive traffic back to your website and improve its ranking in Google searches over time.
Monitor your progress
It is important to monitor your progress over time so as to identify what works and what doesn't work with regard to improving your ranking in Google searches. Tools such as Google Analytics can help you track things such as organic traffic, conversion rates, etc. so that you can fine-tune your SEO strategy accordingly.

Conclusion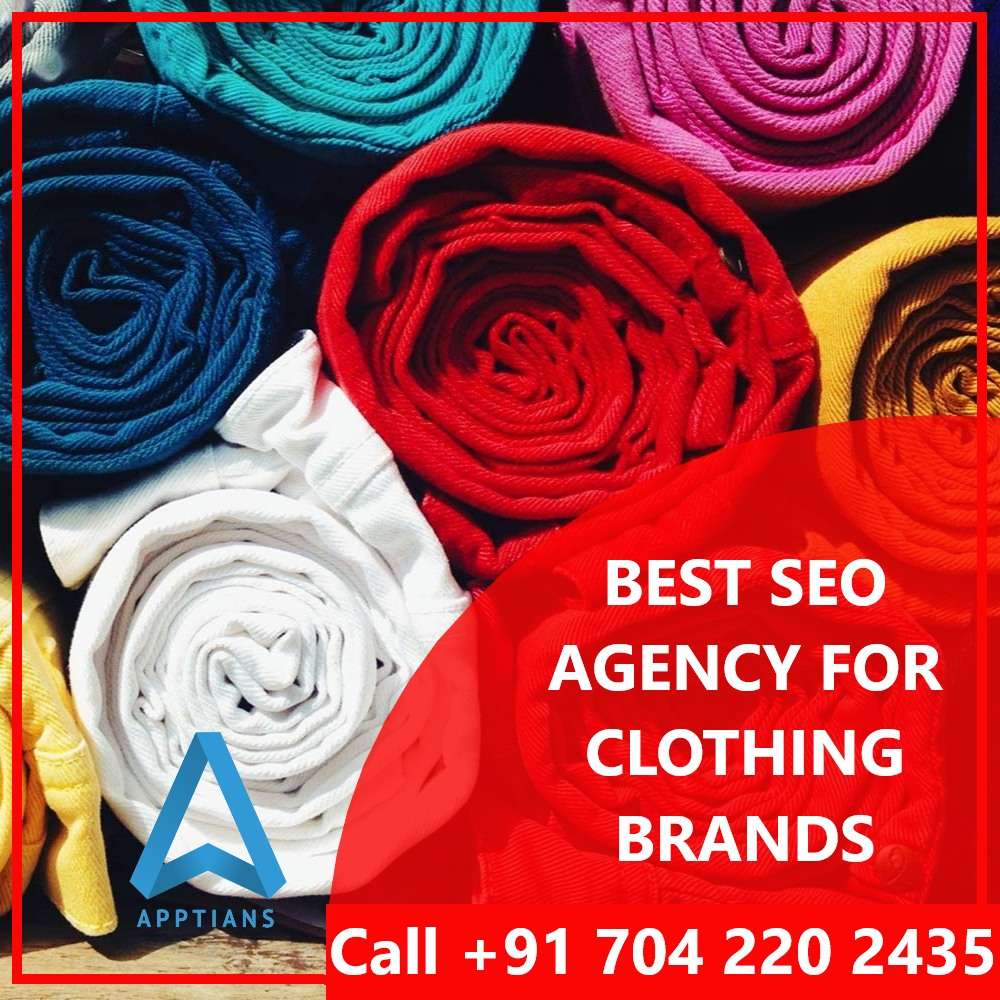 These are just some tips on how clothing brands can optimize their SEO in order to improve their visibility and organic traffic over time! If followed correctly, these tips will help set you on the path toward success!