There is no doubt that Influencer marketing is one of the best marketing strategies you can use today to reach the top-notch position of the marketing world. And that's why online influencer strategy occupies a dominant position in the marketing industry and is more influential than most traditional advertising forms. People have learned that most brand advertisements are untrustworthy and rely more on the comments, recommendations, and word-of-mouth recommendations of our favorite social influencer(Followed on social media influencer platform: Instagram influencer marketing, youtube influencer marketing, and many more…) to promote your marketing activities and support your brand.
What is influencer marketing?
Influencer marketing is a form of marketing where the venue focuses on influencers rather than the entire targetted market. 
The word Influencer marketing is a mixture of old and new content marketing strategies that have been incorporated into today's content-driven influencer marketing activities.
It is more about showing consumers your authority, credibility, and thought leadership in the industry.
It combines online marketing influencers, celebrities (people we already know and trust), word-of-mouth marketing, and other user-generated elements. Marketing and promoting the content of products and services to consumers, instead of using traditional advertisements to continuously push products to consumers.
This has nothing to do with paid advertising, it's more about building an honest relationship between your brand, your ideal customers, and the people (and websites) they have already followed/visited online.
What companies need to master is to learn how to identify the right social media influencers for their brands, and how to develop long-term strategies to increase brand awareness, influence, momentum, and sales volume.
Types of Influencers:
Influencers who have a huge and broad audience following.
Influencers who have fewer followers but are interested in a specific niche and have a huge engagement rate.
Benefits of Influencer Marketing:
Whether you would choose Macro-influencers or Micro-influencers benefits are as follow:
Brand awareness
Generation of Leads increases
Increase in Sales
Reach ideal customers
Numbers of Backlinks increase
Relation with influencer's audience
How to choose and search influencers that suit best for you brand?
While searching for influencers some points to look after: 
Have a loyal and actively engaged audience
Relevant to your customers
Be real Have a good reputation
Be active on social media and post frequently
Have a tone and style that match your brand
You can also use some key tools to stay organized throughout the process. Check out this blog to learn about the best key tools to help you complete your journey.
Some references which help you to find best influencer for your niche:
InfluGlue
InfluGlue is India's leading influencer marketing platform, it is Technology Driven Influencer Marketing Agency in India helping small businesses and mid-sized brands to connect with willing product reviewers through various media such as Instagram, Facebook, Youtube, and blogs.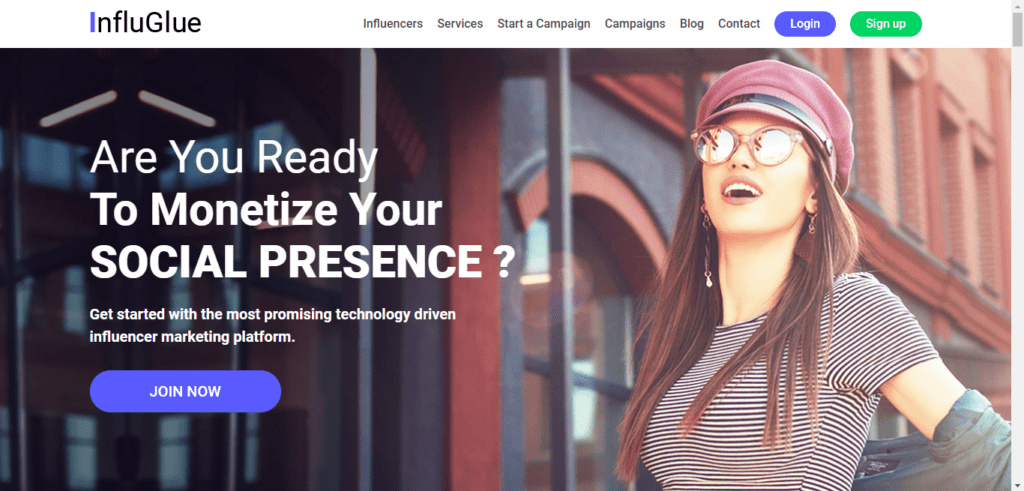 BuzzSumo
It can be used to find your ideal influencer or it can be used to search and quickly identify high-quality content that performs well for your brand.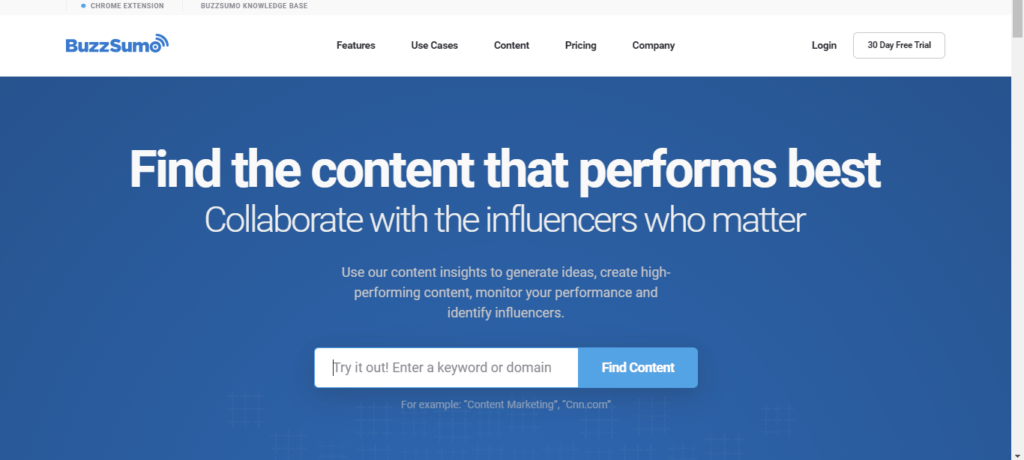 Keyhole
It is an influence marketing platform that tracks the most influential people who interact with your brand and promotes their content to expand your brand's influence. Tag trackers are best for Instagram and Twitter. The tag search is a simple influencer marketing strategy that helps you find brand advocates who have posted online about your brand, industry, or competitors.
It tracks all the following statistics for hashtags:
Reach
Impressions
Number of posts
Number of users on particular Location
Number of followers
Number of average likes
Social Media post types
Sentiments
Here are some good ways to build relationships with influencers:
Analyze and research their needs
Like their social media posts
Ask them to post guest posts on your blog 
Create addictive content Share your content online 
Follow on social media and also participate in their activities too
Send them a short email, to introduce your company and brand
Other ways to pay for influencers:
One year of free products or services
to help shape their image
help increase the influence of their audience or influencers
create high-quality content for their audience
free samples
new experiences (travels, events, trips)
for their followers provide discount codes
Influencer Marketing is nowadays a very booming trend, huge and start-ups all brands start their advertising with some of the highest numbers of fan following people or celebrity.
For more updates stay tuned to blog@apptians.com